We Have Got The Best

EPDM Running Track

For You!
EPDM, or ethylene propylene diene monomer, is a synthetic rubber that is often used in roofing materials and other applications where a durable, weather-resistant material is needed. 
EPDM rubber is a synthetic rubber that has many benefits over traditional running track surfaces. It is more durable, less prone to heat build-up, and provides better traction, making it the perfect choice for any athlete looking for a top-quality running surface.
If you are looking for a top-quality, durable, and long-lasting EPDM running track, then you have come to the right place. We have got the best EPDM Rubber running track for you!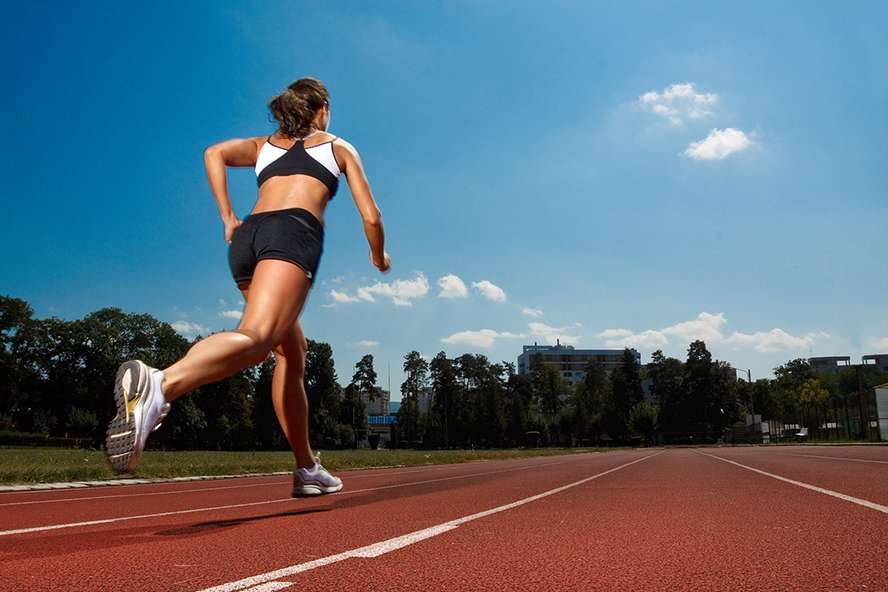 Manufacturing Details Of EPDM Running Track 
EPDM running track is a type of sports surface made of a synthetic rubber called ethylene propylene diene monomer (EPDM). It is commonly used in running tracks because it has excellent shock absorbency and provides good traction. EPDM running tracks are also very durable and require little maintenance.
This type of running track is made by vulcanizing EPDM rubber with other materials, such as carbon black and reinforcement fabrics. The vulcanization process gives the running track its unique properties, such as high elasticity and good abrasion resistance.
EPDM Rubber Running tracks are available in a variety of colors, including black, blue, green, and red. They are also available in a variety of thicknesses, from 4mm to 10mm. If you are considering installing a new running track at your facility, EPDM may be the perfect option for you.
We Are Best Epdm Running Track Shop Dubai – Buy From Us!
Welcome to our shop! We are the best place to buy EPDM running tracks in Dubai. We provide the best items available at the best pricing. Our track is perfect for any fitness level and our knowledgeable staff is here to help you find the perfect fit for your needs.
We are proud to offer a wide selection of EPDM running track products, including:
-Standard running track
-Color EPDM running Dubai
-Textured EPDM running track
-Custom EPDM Rubber running track
We are sure that we have the ideal item for your requirements. Visit us today and see for yourself why we are the best place to buy an EPDM running track in Dubai!
Our Pro Experts Are Available 24/7 To Install Epdm Running Track For You!
If you're looking for a top-quality epdm Rubber Running Track Shop in Dubai, our pro experts are available 24/7 to help you. We have a wide range of tracks to choose from, so you can find the perfect one for your needs. We also offer a wide range of services to ensure that your track is installed perfectly.
We know that choosing the right epdm running track can be a daunting task. There are so many different options on the market, and it can be hard to know which one is right for you. That's why our team of experts is here to help.
We can answer all of your questions and help you find the perfect track for your needs. If you're ready to get started, just give us a call or send us an email. We'll be happy to get you set up with a free consultation.
Why Choose Us?
When it comes to purchasing an EPDM running track, you want to be sure that you are getting a quality product. Here at [Rubbermats.ae], we pride ourselves on offering the best possible product to our customers. Not only do we use the highest quality materials, but we also have a team of experts who are passionate about their work.
Here are just a few of the reasons why you should purchase an EPDM running track from us:
– Highest-quality materials
– Team of experts who are passionate about their work
– 100% satisfaction guarantee
-Wide range of products to choose from
– Offer competitive prices