Buy No.1 Custom-Made Pilates Mats Dubai At Affordable Prices
Pilates Mats Dubai is also known as Yoga Mats or Exercise Mats and is becoming popular day by day in Dubai. If you're looking for the Best Pilates Mats in Dubai, check out our gallery. We at RubberMats.ae are Well Known and Reputable Brand in Dubai for selling the highest quality Yoga or Exercise Mats in Dubai, UAE. In addition, we're among the leading manufacturer and suppliers of Pilates Mats thick UAE in Abu Dhabi and Dubai.
Visit our gallery to select and buy your favorite mats in Dubai, Abu Dhabi, Sharjah, Ajman, and all over UAE. One can buy their desired gym, yoga, and exercise mats at affordable rates in Dubai. Moreover, you can also order Custom Made Pilates Mats Dubai in multiple colors, designs, textures, and sizes. Just get in touch with our experts and tell them your requirements, and they'll come up with the best mat at cheap and discount prices. 
Explore Stunning Advantages of Pilates Mats Dubai
Pilates Mats Dubai proves to be the Best Mat for Yoga and Gym Exercises. These mats can endure heavy weight and foot traffic which indicates their durability. Let us have a look at some of the main features of Pilates Mats in Dubai: 
Robust and Durable

Withstand heavy foot traffic

Beautiful and Attractive Mats

Water and Fire Resilient

Resistant to stains, spills, etc
We Are Here To Support You.
Your buying experience will be quick and easy with the help of our customer service team.
We're the Biggest Manufacturer and Supplier of Pilates Mats Dubai
Pilates Mats Dubai is essential for a good and healthy lifestyle as they help in exercises and yoga practices. These mats help in relieving your stress, loosen your fatigue, and feel relaxed. Furthermore, If you want to order Pilates Mats For Yoga and Gym at inexpensive rates, contact us. We're the Best Manufacturer and Supplier of Pilate Mats in Dubai, Abu Dhabi, Ajman, Sharjah, and all over UAE. 
We're manufacturing and supplying the Highest Quality Pilates Mats in Abu Dhabi and Dubai at competitive prices. You can order whatever mat you want in any color and design. If you don't like anything in our collection then tell your requirements to our experts. We'll make Custom Made Pilates Mats Dubai for our customers to fulfill their needs and requirements. Our Mats are durable, robust, endurable, and long-lasting.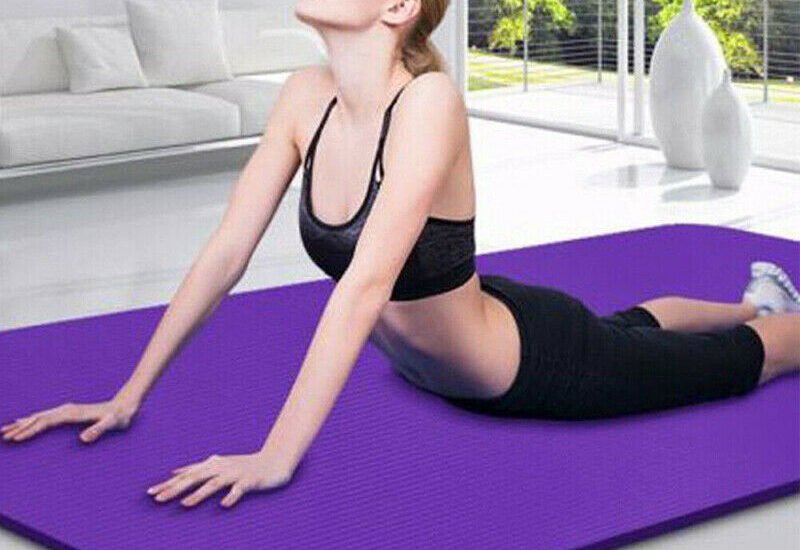 Get Premium Pilates Mats at Cheap Rates in Dubai
After reading all the features and advantages of Pilates Mats Dubai, everyone wants to buy them. But many brands are selling these mats at very high prices so many people can't afford them. That's why Rubber Mats is here, we provide the Highest Quality Pilates Mat 10mm thick at cheap and affordable prices in the UAE.
Our Premium Pilate Mats are quite cheap compared to the market. Get in touch with us to order Custom Made Pilates Mats in your favorite colors and designs. We also provide Free samples, quotes, consultations, and doorstep delivery services with our yoga and gym mats in Dubai.
Why Choose Us!
If you're looking for "Pilates Mats Near Me" in Dubai, explore our gallery. RubberMats.ae has become one of the Well Known and Renowned brands in Dubai offering the Best Pilates Mats at surprisingly low prices. We're among the leading suppliers and manufacturers of Premium Pilates Mats Dubai.
Our Rubber mats are durable and highly appealing. Furthermore, we'll help you in deciding what kind of mats you want to buy. We also offer free samples, quotes, consultations, and home delivery services to our loyal customers. Our specialists will assist you in selecting the best mat for your gyms and yoga exercises.