Buy Top Quality and Amazing Anti Slip Mats Dubai
Anti Slip Mats Dubai is crucial in areas with liquids, oils, grease, chemicals, and other comparable pollutants. It is better to get Anti Slip floor mats from a reputed company with industry expertise, like RubberMats.ae
Our staff can provide you with the Highest Quality non-slip matting for the environment. We offer a variety of Anti Slip Mats with drainage holes, chemical resistance, and different surface treatments.
We Are The Best Suppliers of Anti Slip Mats In UAE
If you want to purchase the Highest Quality Anti Slip Mats in Dubai At Affordable Prices, then visit our Website. We're the Best Anti Slip Mats Suppliers in Dubai. Choose your favorite mat from the Exhibitions of Carpets, Rugs, and other Rubber Mats. These mats are available in many colors, designs, and custom sizes. 
Get in touch with our experts for more information like home delivery and free samples and measurements. Our Staff can take measurements of your place and provide you with the finest Custom Made Anti Slip Mats Dubai, UAE. Our Rubber Flooring Mats can help you with the Decorations of your places. These mats provide underfoot comfort and are the best to use.
We Are Here To Support You.
Your buying experience will be quick and easy with the help of our customer service team.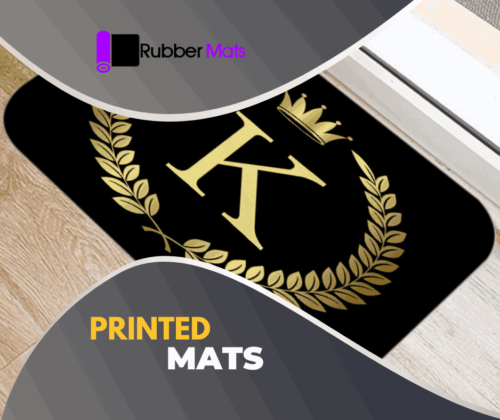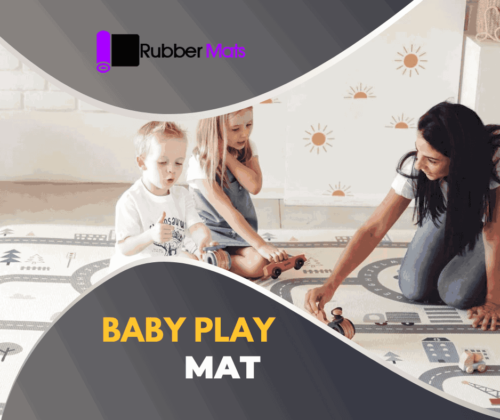 Essential Noticeable Features Of Anti Slip Mats Dubai
Anti Slip Mats Have a lot of incredible perks and some of the main advantages of using these flooring mats are described below:
Drainage holes

Textured surface

Resistance to oils, chemicals, and grease

Non-Flammable and Anti-fatigue properties

Insulation from cold concrete floors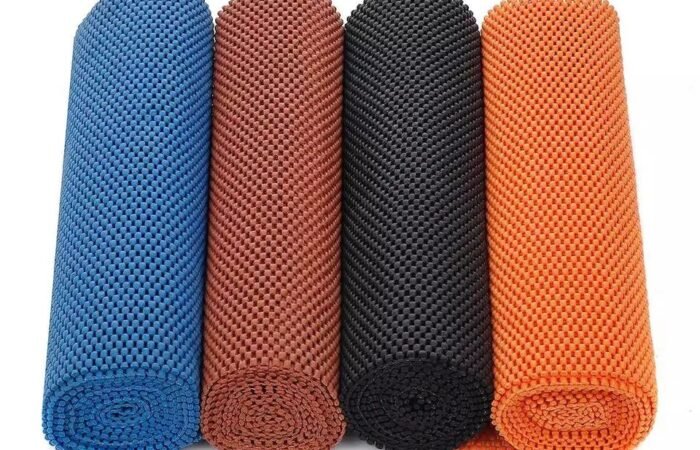 Stunning Designs Of Anti Slip Mats At Affordable Rates
We've countless designs and colors of Anti Slip Mats Dubai available on our website. Browse through our gallery to select and purchase the Best flooring mats for your floors according to your budget. We aim to provide the most suitable and Highest Quality Rubber Flooring in Dubai, Sharjah, and Abu Dhabi At Reasonable Prices.
Anti Slip Mat Shop Dubai has a variety of rubber mats, Anti Fatigue Mats, Anti Slip Mat for Kitchen. We also use these mats for particular work environments, such as Kitchens, swimming pools, and damp areas. Browse our selection of Anti Slip Mats and feel free to get in touch with us if you need any help in selecting the ideal Non-Slip Mats.
Frequently Asked Question (FAQS)
Do anti slip mats work?
Our anti-slip mats are designed to provide maximum grip and traction on various surfaces. They are ideal for use in commercial and industrial settings where slippery conditions can pose a safety hazard. 
What is the best non-slip material?
There is no definitive answer to this question as there are a variety of materials that can be used for non-slip purposes. Some common options include rubber, vinyl, and testimony. 
Should anti-slip mat be smaller than rug?
Yes, an anti-slip mat should be smaller than the rug it is placed under. This will help to keep the rug in place and prevent it from slipping.
How do I make my floor anti slip?
There are a few things you can do to make your floor more anti-slip. First, you can add a rug or mat to the floor in high-traffic areas. This will help to create traction and prevent slips.
How long does anti slip last?
The length of time that anti-slip lasts depends on the specific product that you are using. Some products may last for a few hours, while others may last for several days. Be sure to read the directions on your product to determine how long
Why Choose Us!
If you're still looking for the "Anti Slip Mat near me Dubai" then visit RubberMats.ae. We're among the Top Notch Suppliers and Manufacturers of all types of Rubber Flooring Mats in Dubai, UAE. Visit Our Website to see the tons of designs, colors, layouts, and customized sizes of all Anti Slip, Anti Fatigue, Anti Static Mats. 
Contact Our Experts for purchasing the Highest Quality Non-Slippery Rubber Flooring Mats At Reasonable Prices available in UAE. We also provide installation and repair services for other Carpet Floorings in Dubai, Abu Dhabi, and Sharjah. 
Free measurements and samples of our Anti slip rubber mats are available.

Our experienced team has been offering non-slip rubber mats in Dubai For more than 20 years ago.

Your chosen Rubber Flooring Mats can be delivered to your location.

Your concerns and queries are always welcome by our helpful customer service team.