Rubber Mats Dubai : Get The Top- Rated Mats From Rubbermats.ae!
When it comes to flooring, Rubber Mats UAE is one of the most versatile and durable options on the market. Not only are they resistant to wear and tear, but they also offer a high level of comfort and safety. This is why rubber floor mats are a popular choice for both commercial and residential applications.
If you're looking for top-quality Rubber Mats UAE, look no further than Rubbermats.ae. We offer a wide range of Indoor Rubber Mats in UAE for all kinds of purposes, all at amazing prices. So whether you need a mat for your home gym or your office lobby, we've got you covered.
Browse our selection of rubber flooring mats today and find the perfect one for your needs!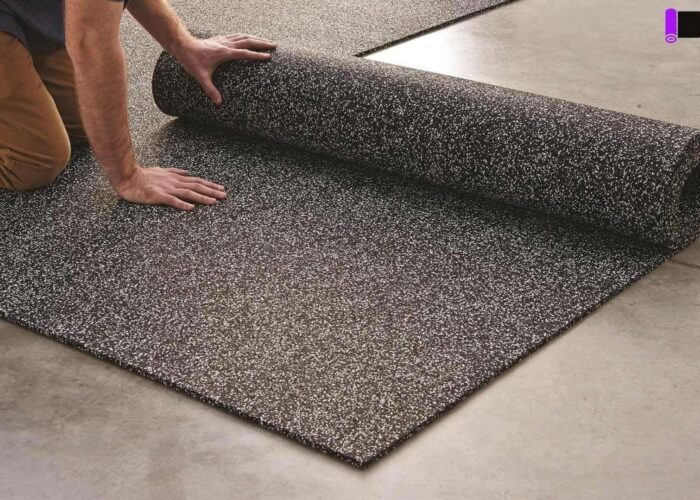 We Stock Rubber Mats Dubai In Entirely Exciting Colors & Designs!
We are excited to announce that we now stock rubber mats UAE are available in a variety of colors and designs! These mats are perfect for any home or office, and they offer a number of benefits that make them a great choice for flooring.
Some of the benefits of rubber mats UAE include:
– They are durable and long-lasting
– They are easy to clean and maintain
– They are slip-resistant
– They offer insulation and noise reduction
If you are looking for a new flooring option, be sure to check out our selection of rubber mats!
We Are Here To Support You.
Your buying experience will be quick and easy with the help of our customer service team.
We Are Among The Top Rubber Mats Shop In Dubai!
We are one of the leading Rubber Mats Supplier in Dubai. We understand the importance of using high-quality mats on your premises and have been catering to the needs of our clients for many years. We offer a wide range of mats such as anti-fatigue mats, anti-slip mats, door mats, floor mats, and more. All our mats are made from high-quality materials and are designed to last long.
If you are looking for top-quality rubber mats Dubai, look no further than rubbermats.ae. We are the leading provider of Outdoor rubber mats UAE and can offer you the best products at the most competitive prices. Contact us today to learn more about our products and services.
Hire Us To Get Your Rubber Floor Mats UAE Installation Perfectly!
 At Rubbermats.ae, we are experts in rubber mat installation. We have over 10 years of experience in the industry and have installed rubber floor mats for a wide range of clients, from small businesses to large corporations.
If you're looking for a team that can handle your rubber mats UAE perfectly, then look no further than Rubbermats.ae. We guarantee that you'll be completely satisfied with our work. Contact us today to learn more about our services and to get a free quote.
Why Choose Rubbermats.ae To Buy Rubber Mats Dubai?
When it comes to finding the perfect rubber mats in Al Quoz Dubai, there is no better place than Rubbermats.ae. We are the leading provider of high-quality rubber mats UAE in the region, and we offer a wide variety of products to choose from.
Whether you need mats for your home gym, your office, or your industrial facility, we have the perfect solution for you.
But why should you choose Rubbermats.ae when there are so many other mat suppliers in Dubai? Here are just a few reasons:
-Largest selection of rubber mats in the region
– Sell high-quality mats that are built to last
-Competitive prices on all of our products
– Dedicated team of customer service experts.