Give New Look To Your Kitchen With Kitchen Mats Dubai
Get the beautiful look of a professional cook in your kitchen with these classic and solid Kitchen Mats. These premium quality mats are designed to prevent moisture and dirt from building up on your counter, while also serving as a good-looking addition to your kitchen decor. We are the leading manufacturers and Suppliers of Kitchen Mats in Dubai.
Kitchen Mats Dubai Enhances the beauty of your kitchen and makes it more comfortable. Besides the design, we are offering you different sizes, patterns, and colors of Kitchen Mat Dubai with high quality. We aim to provide our customers with the highest quality Washable Kitchen Mats Dubai at the most affordable prices.
Decorate Your Kitchen With Stunning Kitchen Floor Mats Dubai
Anti Fatigue Kitchen Mats Dubai helps to protect the floor from spills and messes and keep it clean and organized. We have a large collection of Custom Made Kitchen Flooring mats made from rubber, jute, and wool.  These mats are available in various sizes, shapes, and designs.
The unique combination of material and design adds value to your kitchen. The seamless textile design of Kitchen Floor Mats UAE is easy to clean, so you can maintain it in a hygienic condition. It also prevents slips while working on your decorations, helping to keep the edges neat and clean. The perfect Kitchen Mats in Dubai for anyone who wants to create an attractive kitchen environment.
We Are Here To Support You.
Your buying experience will be quick and easy with the help of our customer service team.
Get Superiorly Manufactured Custom Made Kitchen Mats in Dubai
Custom Made Kitchen Mats Dubai is the leading retail store for Customized Nonslip commercial kitchen mats Dubai. They were established 20+ years ago and now they have become one of the most important trade projects in Dubai. 
They offer a wide range of Best Commercial kitchen mat and home decor accessories and other home decor products at affordable prices. Our staff has 20+ years of experience in this field and we also provide free samples to clients before they purchase any product. Customer satisfaction is our priority so don't hesitate to contact us if you need any assistance.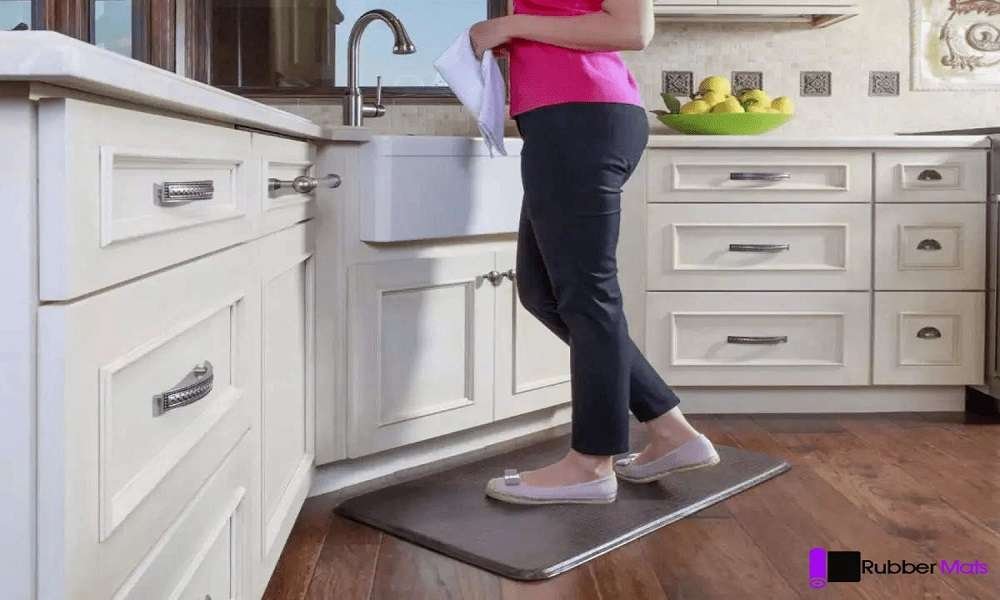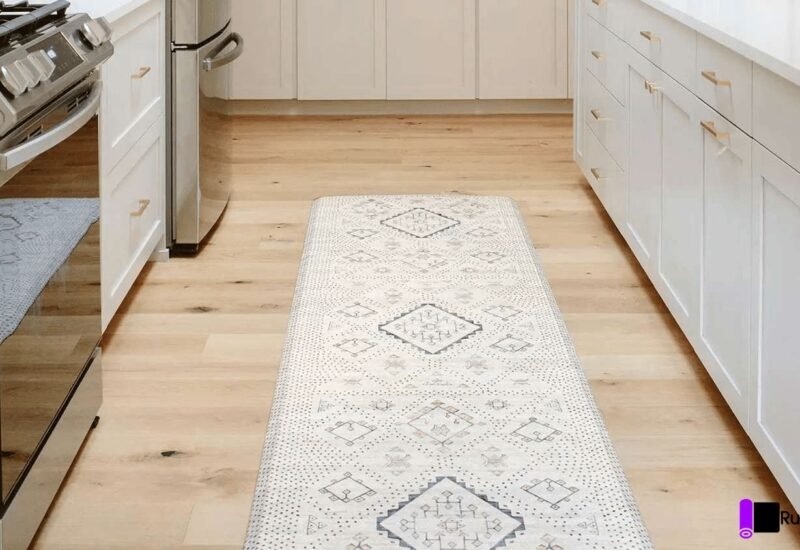 Hire Us for The Installation Of Rubber Kitchen Mats At an affordable price
 We are the Best Kitchen Mats Supplier in Al Quoz UAE. Visit Our Website to see the broad scope of exhibitions of different types of Carpets, Rugs, Mats, etc. These floorings are available in many different colors, designs, layouts, and customized sizes.
We can offer you the chance to renovate your whole house by hiring our Professional Team. We are the Best kitchen floor mat waterproof Dubai. We have a team of experienced professionals who can install your preferred mats in your space quickly and efficiently.
Frequently Asked Question (FAQS)
What is the best mat for kitchen?
The best mat for the kitchen is the one that fits your needs and preferences. There are many different types of mats available on the market, so you should take some time to research and compare your options before making a purchase. 
What material should a kitchen mat be?
A kitchen mat should be made of a non-slip, durable material that can withstand frequent washings. Common kitchen mat materials include rubber, vinyl, and foam.
How can I make my kitchen mat stay put?
One way to keep your kitchen mat in place is to buy a mat with non-slip backing. Another way to keep it in place is to use rug grips under the mat.
Why do people put mats in the kitchen?
There are a few reasons why people might put mats in their kitchens. Mats can provide a bit of extra warmth underfoot, help to keep the kitchen clean, and can even add a bit of decoration to the space.
Is a kitchen mat a good idea?
A kitchen mat is always a good idea! It will help to keep your kitchen clean and organized. Plus, it will protect your floor from spills and stains.
Should you have a mat in the kitchen?
Yes, you should have a mat in the kitchen. It can help keep your floor clean and dry, and it can also provide a comfortable place to stand while you're cooking or working at the sink.
Why Choose Us!
Rubber mats Dubai is one of the Top-Notch brands and leading suppliers of Kitchen Mats Dubai. We have a team of highly skilled, experienced, and certified professionals who can provide you with the finest quality and Affordable Carpets and Mats in UAE.
If you're searching for the "Kitchen Mats near me" then you're at the right store and website. Call us for any kind of questions, doubts, and queries or to schedule a consultation regarding Carpets, Rugs, and Mats in Dubai.